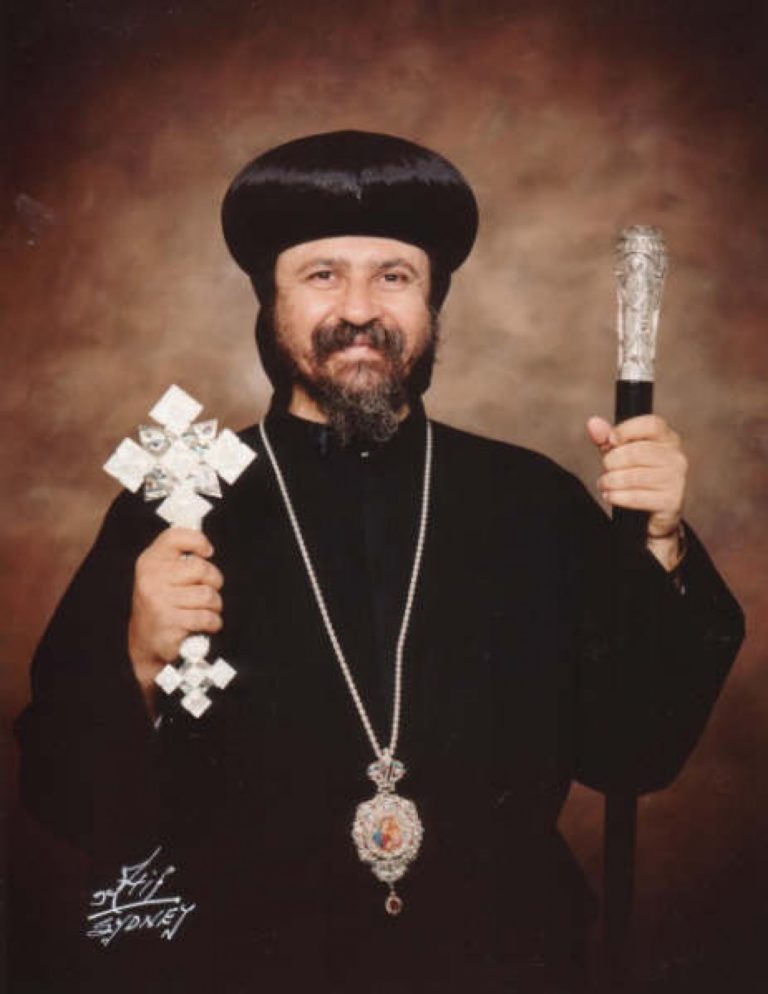 His Grace Bishop Daniel
of the Diocese of Sydney & Affiliated Regions
His Grace Bishop Daniel was born Adeeb Mikhail Andrawos on the 7th March 1959 to a pious Christian family in Atbara, Sudan.
He received his bachelor's degree in civil engineering in 1982 from Alexandria University. He received a certificate in computer studies in 1983. He also attended the Institute of Coptic Studies in the Cathedral of St Rewis, Cairo and received a master's degree in church history. He then completed his PhD on "The History of the Coptic Orthodox Church of Sudan during the nineteenth and twentieth centuries" in 2014.
His Grace served as a Sunday School teacher both in Sudan and Egypt before becoming a monk on August 5th, 1984 with the name Fr Mettaous El-Antony at St Anthony's Monastery, Red Sea, Egypt. He was ordained a priest by H.H. the late Pope Shenouda III on February 6th, 1986. He served in many areas as a priest including in Khartoum, Sudan (February, 1986 to May, 2000); West of Sudan in the Nubian Mountains, as well as in Newcastle, England (June, 2000 to June, 2002).
His Grace was ordained a Bishop for Sydney and its Affiliated Regions on June 23rd, 2002 by H.H. Pope Shenouda III with the new name Bishop Daniel. He has overseen and shepherded the growth of the church in Sydney and throughout other parts of Australia and Asia.